---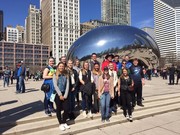 Fine Arts Seniors downtown Chicago in front of Cloud Gate, commonly called The Bean.
---
Fine Arts Chicago Trip
Seniors who have been involved in the Fine Arts of Forreston High School throughout their tenure here were invited to attend a cultural trip to Chicago. Students worked hard to fundraise, and then enjoyed a weekend filled with exciting adventures and new experiences. After touring the American Academy of Art, they explored the Art Institute, one of the best museums in the country. A performance of Blue Man Group was next followed by a trip to Lincoln Park Zoo. After an amazing Chicago style deep dish stuffed pizza at Giordano's the students enjoyed a live improv comedic experience at Comedy Sportz. On Sunday several students were called on stage to help perform with the gospel choir at the House of Blues after a fantastic brunch meal. The trip ended on a high note, watching the musical Saturday Night Fever before returning home. A wonderful, busy weekend that these seniors will remember forever!
Students who attended were: Jena Bettner, Katie Hilton, Tara Fenelon, Rebecca Raum, Jacob Southerland, Cody Moser, Amanda Anderson, Ryan Dillavou, Bryan Edler, Katie Fisher, Spencer Kelsey, Emma Nelson, Justina Peck, Cameron Timm, Emily Langill and Emily Homman. Mrs. Russell-Brown, Mr. Lipinski and Miss Kasten chaperoned.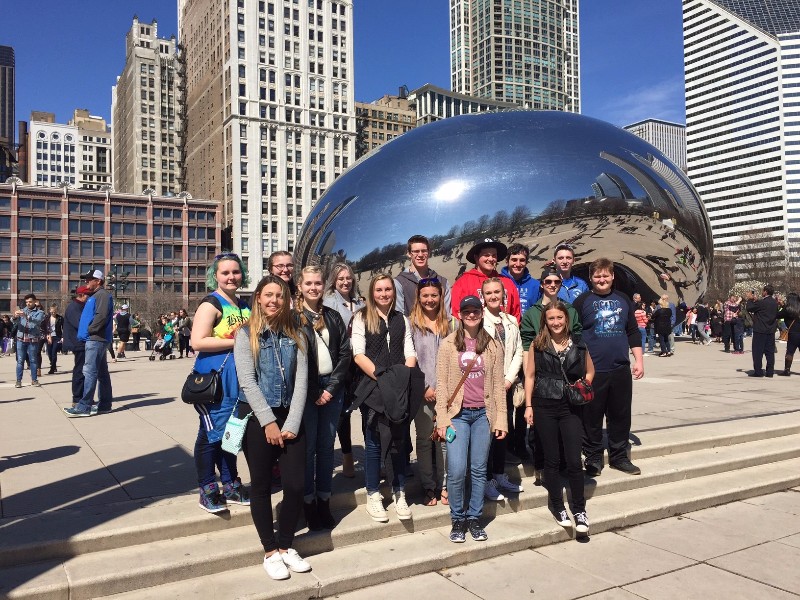 Fine Arts seniors downtown Chicago in front of Cloud Gate, commonly called The Bean.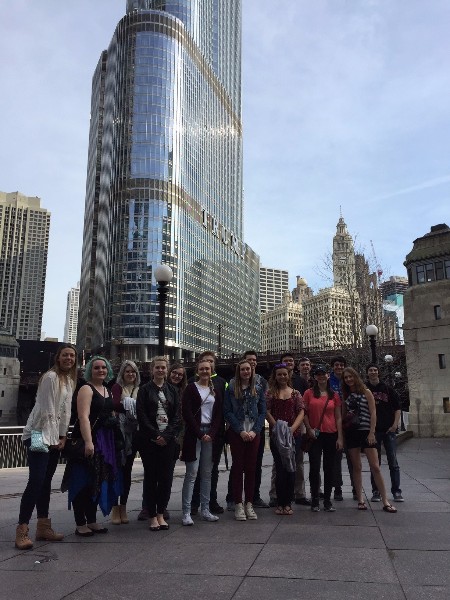 Walking along the river path, stopping to take a picture in front of Trump Tower.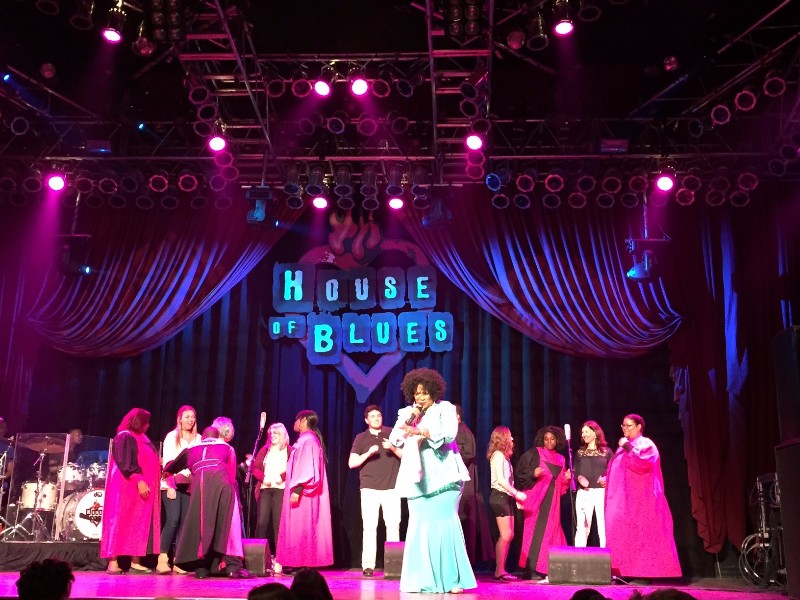 Students on stage at the House of Blues Gospel Brunch.